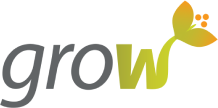 Our Accelerator Program is for proven businesses that need scaling.
Your business have gone through the startup stages, you are post revenue and have reached some maturity. Problem is that there are too many things to do at the same time and to know what wil affect your growth most is hard to tell. Itzinya provides you with a simple, down to earth, fast and effective process made by entrepreneurs for entrepreneurs. Growth isn't rocket science but it requires Focus!
You can read more about this program at our corporate website.